Workplace Experience Associate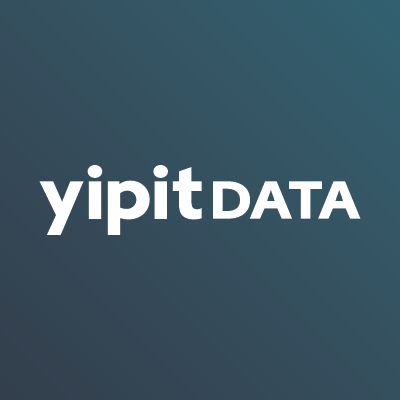 YipitData
Operations
New York, NY, USA
Posted on Wednesday, September 13, 2023
About Us:
YipitData is the leading market research and analytics firm for the disruptive economy and recently raised up to $475M from The Carlyle Group at a valuation over $1B.
We analyze billions of alternative data points every day to provide accurate, detailed insights on ridesharing, e-commerce marketplaces, payments and more. Our on-demand insights team uses proprietary technology to identify, license, clean and analyze the data many of the world's largest investment funds and corporations depend on.
For three years and counting, we have been recognized as one of Inc's Best Workplaces. We are a fast-growing technology company backed by The Carlyle Group and Norwest Venture Partners. Our offices are located in NYC, Austin, Miami, Denver, Mountain View, Seattle, Hong Kong, Shanghai, Beijing, Guangzhou, and Singapore. We cultivate a people-centric culture focused on mastery, ownership, and transparency.
Why You Should Apply NOW!:
As our Workplace Experience Associate, you will be the eyes and ears of our NYC Headquarters leading impact in our largest office
You are likely to succeed if you are driven by helping others succeed while they utilize our office
You are likely to succeed if you are able to think on your feet, prioritize effectively, and are not afraid to share new ideas on how we can improve
About The Role:
YipitData is looking for a full-time Workplace Experience Associate to provide critical support and high quality service to our New York City office. This role will report to our Employee Experience & Facilities Manager and be required to work out of the New York Office for 5 days (Monday-Friday) a week. In this role, you will partner with our onsite team members, complete daily operational tasks, and help implement and execute projects that drive culture and engagement.
As Our Workplace Experience Associate You Will:
Greet visitors, receive deliveries, and receive/send mail
Set up and clean up conference rooms and provide event management support
Complete daily rounds to ensure cleanliness of office space, weekly lunch setup/cleanup, and dishwasher loading/unloading
Inventory, order, stock and organize kitchen, office, and other supplies
Assist with food & beverage cost optimization efforts
Provide IT/AV Support by helping with basic troubleshooting and liaising with the IT team as necessary
Feed, water, and monitor the health of our office plant life
Manage catering setup and breakdown
Oversee miscellaneous work-related tasks as requested, including picking up supplies or food
Create meaningful relationships and feedback opportunities with the employees utilizing our facilities regularly
You Are Likely To Succeed If You:
Have a minimum 2 years of work experience managing or assisting to manage an office in a fast-paced setting
Can work onsite 5 days per week (there will be opportunities for flexibility once process and procedures are implemented)
Experience in inventory management/ordering preferred
Demonstrate positivity and a professional approach to all situations, including (or especially!) challenging ones
Have exceptional prioritization and time management skills
Are self-motivated, flexible, and adaptable
Are organized and detail-oriented
What We Offer:
Our compensation package includes comprehensive benefits, perks, and a competitive salary.
We care about your personal life and we mean it. We offer a generous 401K match, parental leave, team events, wellness budget, learning reimbursement, and more!
Your growth at YipitData is determined by the impact that you are making, not by tenure, unnecessary facetime, or office politics. Everyone at YipitData is empowered to learn, self-improve, and master their skills in an environment focused on ownership, respect, and trust.
The annual base salary for this position is anticipated to be $65,000. The final offer may be determined by a number of factors, including, but not limited to, the applicant's experience, knowledge, skills, and abilities, as well as internal team benchmarks.
We are committed to equal employment opportunity regardless of race, color, ancestry, religion, sex, national origin, sexual orientation, age, marital status, disability, gender, gender identity or expression, or veteran status. We are proud to be an equal opportunity employer.