Senior Engineering Manager - Data Infrastructure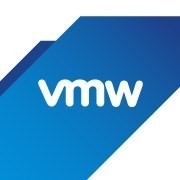 VMware
Software Engineering, Other Engineering
Massachusetts, USA
Posted on Wednesday, September 13, 2023
Job Description
Why will you enjoy this new opportunity?
You take pride in leading highly motivated and productive teams.
You already have management experience
You have a genuine passion for software engineering and building high quality software.
You love solving problems, learning new technologies, but above all helping customers.
The Cloud Infrastructure Business Group (CIBG) is responsible for developing and delivering core Virtualization products such as vSphere, Workstation, Fusion, vSAN and VMware Cloud foundation, the platform for hybrid cloud. The vSAN team is part of Cloud Infrastructure Organization and is responsible for providing an enterprise-class, storage virtualization software that, when combined with vSphere, allows customers to manage compute and storage with a single platform. The storage virtualization software involves developing distributed storage system which is highly available, scalable, performant, and fault tolerant. The VMware's vSAN offering is Gartner Magic Quadrant Leader in Hyperconverged Infrastructure Software.
VMware Data Infrastructure team offers many opportunities for applying your creativity and problem-solving skills in building cutting-edge multi cloud data management and infrastructure.
We are a growing team developing and operating end-to-end Data Management products and services.
The VMware Data Platform team is seeking for a passionate engineering manager to join our global team delivering database managed service.
Success in the Role: What are the performance outcomes over the first 6-12 months you will work toward completing?
You will become part of a global management team across US, Ireland, India and Bulgaria building a large-scale data-management platform as a service following the Scrum of Scrums methodology.
You and your team will be responsible for delivering new features of the VMware's Data Services Manager.
From the first day on the job, you would assume the responsibilities for a team of highly skilled engineers working on data infrastructure products.
During your first two months on the job, you will be expected to build your knowledge in the domain and the technology your team is already building. To do so you will participate in the team's scope and architectural discussion, work with your peer managers and customers.
By the sixth month we expect you to be in full control of the deliverables of your team. You would work with your peer managers to build the teams backlog, scope the projects working with your team members, make sure that they are delivered on-time and with the expected quality
The Work: What type of work will you be doing? What assignments, requirements, or skills will you be performing on a regular basis?
As a key member of VMware Data Services Manager team:
You will be part of the leadership for a stellar team which delivers a world class Data Management products for the needs of the modern multi-cloud era.
You will be responsive to customer and product asks and escalations and help prioritize engineering work, from whole initiatives to sprint tasks.
You will ensure that the features delivered your team as part of the database managed service meet their Service Level Objectives (SLOs)
You should be doing regular 1:1 with your direct reports, discussing short term and long term goals and setting them up for success!
Being a people manager, you will also be responsible for compensation planning, performance bonus planning and hiring.
You will be responsible for Day-to-Day engineering activities such as sprint planning, measuring the velocity of the team using story points.
You should have great communication and presentation skills.
You will also provide technical leadership and direction for our engineers.
What is the leadership like for this role? What is the structure and culture of the team like?
We know from experience that not ticking every box on the skills sections stops many from applying. Please apply regardless of your self-assessment -- we want to hear from you! We have seen people succeed with a diverse range of skills and experiences.
Culturally, the team is focused on innovation, customer value, execution and growth. We operate as a startup within the larger VMware in our responsiveness and respect towards everyone's contributions and focus on exciting big ideas, innovation, and features and fixes that deliver customer value. However, we have the stable backing of VMware, which is itself a values-driven company and a great place to work!
Where is this role located?
Remote: This role is fully remote, allowing you the flexibility to work from the location you feel most productive and comfortable, or the location agreed upon with your hiring manager. You will be expected to live within a number of time zones from your team as defined by your business.
What are the benefits and perks of working at VMware?
You and your loved ones will be supported with a competitive and comprehensive benefits package. Below are some highlights, or you can view the complete benefits package by visiting www.benefits.vmware.com.
Medical Coverage, Retirement, and Parental Leave Plans for All Family Types
Generous Time Off Programs
40 hours of paid time to volunteer in your community
Rethink's Neurodiversity program to support parents raising children with learning or behavior challenges, or developmental disabilities
Financial contributions to your ongoing development (conference participation, trainings, course work, etc.)
Wellness reimbursement and online fitness and wellbeing classes
The actual offer will be based on the role, location, and individual candidate experience. Bonus, commission, and/or equity may be eligible for this position. VMware offers comprehensive benefits including, but not limited to: medical, dental, and vision plans, company paid holidays, paid sick leave, and vacation time. Additional benefits for this position can be found at https://benefits.vmware.com/. Your talent advisor can share more about the specific salary range for your preferred location during the hiring process.
This job may require the candidate to travel and/or work from a facility that requires full vaccination prior to entry.
VMware is an Equal Opportunity Employer and Prohibits Discrimination and Harassment of Any Kind: VMware is committed to the principle of equal employment opportunity for all employees and to providing employees with a work environment free of discrimination and harassment. All employment decisions at VMware are based on business needs, job requirements and individual qualifications, without regard to race, color, religion or belief, national, social or ethnic origin, sex (including pregnancy), age, physical, mental or sensory disability, HIV Status, sexual orientation, gender identity and/or expression, marital, civil union or domestic partnership status, past or present military service, family medical history or genetic information, family or parental status, or any other status protected by the laws or regulations in the locations where we operate. VMware will not tolerate discrimination or harassment based on any of these characteristics. VMware encourages applicants of all ages. VMware will provide reasonable accommodation to employees who have protected disabilities consistent with local law. ​