Senior Director of Engineering, Enterprise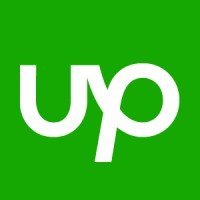 Upwork
Sales & Business Development
San Francisco, CA, USA
Posted on Saturday, November 11, 2023
Upwork ($UPWK) is the world's work marketplace. We serve everyone from one-person startups to large, Fortune 100 enterprises with a powerful, trust-driven platform that enables companies and talent to work together in new ways that unlock their potential.
Last year, more than $3.8 billion of work was done through Upwork by skilled professionals who are gaining more control by finding work they are passionate about and innovating their careers.
The Enterprise team is responsible to deliver Enterprise-grade capabilities that larger accounts expect and enable them to scale their flexible talent programs. They enable critical operations for clients with >250 employees and identify ROI through reporting and data portability. This team will build self-service experiences, automate bulk operations, improve enterprise billing, and develop tools for scaling internal operations to accelerate innovation of the work marketplace with Upwork at the core.
In this role, you will lead teams building experiences and services and will be responsible for driving architecture, execution / resource planning, and high quality product features delivery. You will ensure that the system designs can scale from supporting very small business customers to large enterprises. You are someone who is proficient with agile methodologies and can effectively manage multiple scrum-teams delivery. You love to solve complex problems and don't hesitate to play other functional roles as needed.
Your Responsibilities:
Build and cultivate strong engineering processes to deliver scalable, high-performance, high-quality software systems.
Ensure efficient delivery of business value through technology, as negotiated with product and partners.
Partner with leadership to develop strategic plans.
Ensure continuous improvement of the engineering organization's capabilities.
Establish clear performance goals, offer feedback, and coach department leaders.
What it takes to catch our eye:
Prior hands-on senior-level engineering experience leading multiple, globally-distributed, full-stack engineering teams that build code for web and mobile applications at scale
Prior success partnering with teams to guide projects
Experience building a continuous improvement culture to enable and improve engineering excellence to build scalable, well-tuned, and highly available systems
Broad knowledge of various software architectures such as distributed systems and microservices
Attention to detail, accuracy, and high degree of agency and organization
Executive-level communication
Product mindset and the curiosity to deepen business acumen across product lines
Experience with cloud-based technologies and SaaS applications
Data-informed mindset with strong analytical and problem-solving skills; demonstrated ability to resolve complex technical and organizational issues
Ability manage vendor spend, manage operating expenses, and manage software development capitalization practices
Demonstrated success with project leadership and defining and overseeing the achievement of goals and critical metrics
The annual base salary for this position in California and Washington ranges from $195,000 - $302,000. The range displayed reflects the minimum and maximum salary for this position in California and Washington, and individual base pay will depend on your skills, qualifications, experience, and location. Additionally, this position is eligible for the annual bonus plan or sales incentive plan and eligibility to participate in our long term equity incentive program.
Come change how the world works.
At Upwork, you'll shape talent solutions for how the world works today. We are a remote-first organization working together to create exciting remote work opportunities for a global community of professionals. While we have physical offices in San Francisco and Chicago, currently we also hire full-time employees in 19 states in the United States.
Our vibrant culture is built on shared values and our mission to create economic opportunities so that people have better lives. We foster amazing teams, put our community first, and have a bias toward action. We encourage everyone to bring their whole selves to work and grow together through development opportunities, mentorship, and employee resource groups. And oh yeah, we've also got amazing benefits - including medical insurance for you and your family, unlimited PTO, 401(k) with matching, 12 weeks of paid parental leave, and a generous Employee Stock Purchase Plan. Check out our Life at Upwork page to learn more about our benefits and the employee experience.
Check out our Careers page to learn more about the employee experience.
Upwork is proudly committed to recruiting and retaining a diverse and inclusive workforce. As an Equal Opportunity Employer, we never discriminate based on race, religion, color, national origin, gender (including pregnancy, childbirth, or related medical condition), sexual orientation, gender identity, gender expression, age, status as a protected veteran, status as an individual with a disability, or other applicable legally protected characteristics.