Director, Product - Core Product Experiences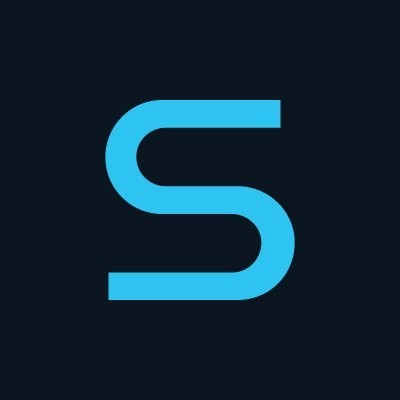 Stash
Product
United States
Posted on Friday, May 26, 2023
Millions in the U.S. continue to be underserved or ignored by traditional financial institutions. At Stash, an investing app for more than 2 million active subscribers, we are addressing that reality by giving everyday Americans the confidence to take charge of their money and financial future. Our plans—starting at just $3 a month—provide easy and affordable access to a suite of products including investing, banking, education, and advice. Stashers are 18% more financially literate than the average American, and customers rely on Stash's unique tools, guardrails, and content to learn about money and build wealth for the long-term.
In 2022, we made tremendous steps forward in the Stash customer experience, through the launches of Stash Core, a new banking account experience featuring access to an upgraded Stock-Back® Debit Mastercard®, enhanced customer support, and refreshed benefits, including increased rewards; and expanded access to cryptocurrency through a separate crypto account offering.
Our Talented Team
We are proud to attract phenomenal individuals who share our commitment to unlocking financial opportunity for a new generation of investors. Their unique perspectives, backgrounds, and experiences have helped create a thriving and inclusive culture based on the notion of "Prioritizing People," a Stash core value.
Let's solve complex problems and tackle wealth inequality.
Role Overview
Stash is seeking an experienced Director, Product Management to join our team. In this role, you will be responsible for establishing and driving the overarching product strategy for the Products domain. You will be responsible for setting the direction and responsible for developing our product roadmap, maintaining, and creating cohesion across our multi-product offerings to fit our customers' needs throughout their full customer life-cycle, all while maintaining a competitive edge in the market.
Our team works with Design, Engineering, and many business stakeholders to deliver simple and compelling user experiences and the products that our Stash customers love!
What You'll Do
Define and communicate the vision, strategy, and goals that supports the Stash overall platform vision and the Accounts & Adapters domain to achieve its next level of maturity

Create cohesion across the Stash multi-product offering, where products work together to give customers value, insight, and confidence

Develop best in class investing products to help our customer secure better financial futures

Continually analyze the competitive landscape to ensure Stash remains a differentiated investing app in the marketplace

Obsess over the ease of use and simplicity of our offering so all customers (regardless of investment knowledge) can invest and grow with Stash

Create the vision and articulate the short and long-term product strategy for our product teams, ensuring alignment with the Product Roadmap for the larger Stash organization

Collaborate across the organization and build strong relationships, especially with Design, Engineering, Marketing, Legal, Compliance, and Operations teams.

Represent the customer by building impactful, personal relationships, championing them and bringing their voice into the product creation process and our core Stash Experiences
What We're Looking For
8-10 years of experience in Product Management at technology companies preferably, and familiarity with FinTech products and concepts

Deep Experience working with financial products and working within a highly regulated industry is strongly preferred

Proven experience owning roadmaps, product strategy and understanding how to rally teams behind and execute upon a thorough long-term plan

Led large-scale user experience, brand, and content strategy transformations

History of leading and executing in fast-paced, high-growth, ambiguous environments with multiple stakeholders and dependent teams to deliver exceptional business impact
Have extensive experience in working with product design and engineering teams and to build best in class solutions
Superior communication skills, including the ability to crystallize and broadly socialize insights into stakeholder needs that the stakeholders themselves may not be able to articulate
Familiarity and comfort with data, data science including the ability to use data to analyze and monitor product KPI metrics
Ability to weigh competing priorities, manage tradeoffs and evaluate opportunistic new ideas with stakeholders, driving to consensus while maintaining a clear focus on overarching business priorities
Gold Stars
You get excited thinking about transformation and the journey of taking something that has gone from the speed of 0-1 and scaling it from 1-10

You have partnered closely with designers and engineers to build cohesion of multi-product suites at scale

Results oriented with a strong work ethic and low ego.
Mission-driven and passionate about the problems Stash is solving.
High attention to detail including precise an effective communications, including with external customers/partners
#LI-REMOTE
---
At Stash it is our mission to help everyday Americans invest and build wealth. That includes people of all races, genders, and abilities, so it is important to us to acknowledge and address the issues of inequality in financial services head on.
Diversity and inclusion are essential to living our values, promoting innovation, and building the best products. Our success is directly related to our employees and we believe that our team should reflect the diversity of the customers that we serve. As an Equal Opportunity Employer, Stash is committed to building an inclusive environment for people of all backgrounds.
Helping You Invest in Yourself
Comprehensive total rewards package, comprising compensation (base salary, equity, and depending on level, an annual bonus) and health care benefits

Complimentary subscription to

Stash+ account

Remote-first work policy – Live and work where you feel the most productive, whether that is in your home, in an office (including our NYC and London offices), or a combination of both. Anywhere in the US or UK.

Equity & Stash Accounts [Invest, Retire, Custodial, Bank]

Flexible PTO

Annual education reimbursement benefit Learning & Development Fund

Work from home equipment stipends

Paid Parental Leave ([offerings for birth giving and non-birth giving parents) Primary & Secondary]

Enhanced wellness benefits through Gympass, Headspace, Ginger, and Maven Health

Stash Gives donation and volunteerism program through Millie, with an annual company match
External Recognition for Stash
Comparably's Best Company Awards: Best Places to Work, Best Company Outlook, and Best Engineering Teamfor Diversity, Women, Culture, and more! (20232)

Fintech Breakthrough Award: Best Personal Finance App (2023)

BuiltIn's Best Places to Work (2019, 2020, 2021, 2022)

Forbes Fintech 50 (2019, 2020, 2021)

Best Digital Bank, Finovate Awards (2020)

Tearsheet Challenge Awards, Best Banking Card Product - Stock-Back® Card, 2020

LendIt Fintech Innovator of the Year (2019 & 2020)
Salary Range: $180k - $271k
The base salary range represents the reasonably anticipated low and high end of the salary range for this position. Actual salaries will vary and will be based on various factors, such as the candidate's qualifications, skills, experience and competencies, as well as internal equity and alignment with market data for companies of our size and industry.
**No recruiters, please**