Senior Enterprise Account Executive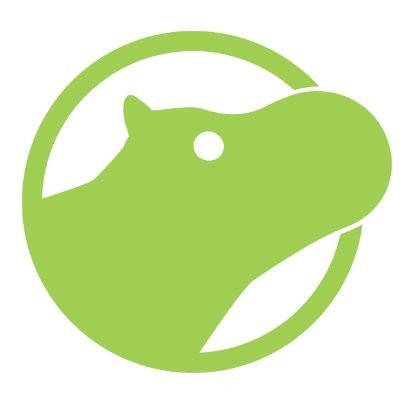 Shippo
Sales & Business Development
United States
Posted on Thursday, May 25, 2023
Description
At Shippo, we are the shipping layer of the internet, and we consider ourselves to be one of the core building blocks of e-commerce.

Our mission is to make merchants successful through world class shipping. With our products and solutions, we level the playing field by providing our customers with best-in-class solutions that otherwise wouldn't be available to them. Through Shippo, e-commerce businesses, marketplaces, platforms and a variety of logistics infrastructure providers are able to connect to shipping carriers around the world from one API and dashboard. We provide our customers with the most competitive shipping rates, print labels, automated international documents, shipment tracking, facilitate the returns process and more.

About the role

We are looking for a Senior Enterprise Account Executive to help grow Shippo's footprint with Enterprise Brands and Retailers doing upwards of $25M in annual GMV. This is a highly impactful role that will partner closely with our VP of Global BD and Sales and current team, with the opportunity to provide mentorship and lead the Sales team in the future.
We need someone with deep experience who is ready and able to hit the ground running. If you have a consultative sales approach, polished presentation skills and a successful track record of onboarding brands and retailers we would love to hear from you!
Responsibilities:
Prospect new mid-market and enterprise-level opportunities for Shippo's shipping platform.
Execute the sales strategy that aligns with company goals and objectives.
Exceed sales targets by driving new opportunities.
Manage your sales pipeline, including product demos, negotiating contracts, and managing the customer relationship.
Collaborate with cross-functional teams, including RevOps, BizOps, Marketing, Strategic Account Management, and R&D to ensure our customers succeed.
Stay up-to-date on industry trends, competitor activities, and new product developments to inform sales strategies and tactics.
Attend industry events, trade shows, and conferences to build relationships and generate new business.
Requirements
7+ years of previous success selling shipping and fulfillment software to mid-market and enterprise brands and retailers.
Experience selling to VP and C-level executives.
Validated quota achiever.
Strong written and verbal presentation skills. You should be able to construct compelling presentation materials.
Experience managing and closing complex sales-cycles using solution selling techniques
SaaS sales experience required
Sales management experience is a plus.
You love to win, build high-performing teams that are highly motivated and operate with intensity and integrity.
Benefits
Medical, dental, and vision healthcare coverage for you and your dependents. Pets coverage is also available!
Flexible time off policy and work arrangements
Two x one week company shutdowns
3 VTO days for ShippoCares volunteering events
Annual personal development learning stipend
Charity donation match up to $100
We offer up to 12 weeks of paid parental leave for all birthing and non-birthing parents.
Here at Shippo, we believe compensation is a custom experience and we are committed to fair and equitable compensation practices. The standard total compensation range for this role is min $175k to a max $238k, this amount includes base + variable pay. For this role we pay 70% base pay and a 30% variable target. We tend to anchor our pay in the middle of this total cash comp range ($207k mid) with most offers that we make. Since we are focused on hiring Shippos Everywhere, we have 2 US pay ranges, a standard compensation range for the majority of the US and a standard +1 compensation range for those who live in areas where the cost of labor is higher, such as NYC and California.
The actual base pay is dependent upon many factors, such as: financial budgets, work experience, training, transferable skills, business needs, and market value. The base pay salary ranges are subject to change and may be modified in the future. Total compensation for this role will include, equity, medical, dental, vision and other benefits noted in our Shippos "package" section.
We have a remote-first, globally distributed team and company culture. This means that most of our roles can be based anywhere in the US (and some globally), with the exception of Delaware, Nevada, Ohio, Oregon, Hawaii, New Mexico and West Virginia.
For locations outside of the US and Ireland, the employment contracts are powered by Remote.com (all Shippo benefits still apply).