Director of Engineering, Site Reliability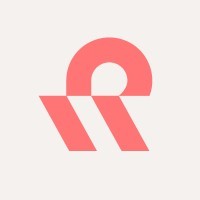 Reify Health
Remote · United States
Posted on Saturday, September 16, 2023
At OneStudyTeam (a Reify Health company), we specialize in speeding up clinical trials and increasing the chance of new therapies being approved with the ultimate goal of improving patient outcomes. Our cloud-based platform, StudyTeam, brings research site workflows online and enables sites, sponsors, and other key stakeholders to work together more effectively. StudyTeam is trusted by the largest global biopharmaceutical companies, used in over 6,000 research sites, and is available in over 100 countries. Join us in our mission to advance clinical research and improve patient care.
One mission. One team. That's OneStudyTeam.
Reporting to the Head of Engineering, the Director of Engineering, Site Reliability is paramount to the success of OneStudyTeam's mission. This role intersects people, process and technology at truly a global level while giving you the opportunity to advance in your career within a fast growing organization. Success in this role will measurably increase customer adoption by meeting SLAs and accelerating value capture. You must be comfortable as both a do-er and a leader in this role.
What You'll Be Working On
Lead a team of SREs and DBAs
Manage to key operational metrics for a rapidly expanding global footprint of interconnected AWS regions, such as: DORA, Uptime, RTO, RPO while meeting tight budget constraints
Be the product manager for your vertical, defining the roadmap, requirements, goals and acceptance criteria
Accelerate the software development teams with automated deployments and the construction of a well oiled CI/CD pipeline
By partnering with Compliance and Security functions, maintain a highly secure and impenetrable production environment designed to house critical patient data
Develop and enhance tools to improve observability of the events of our sub-systems (as championed by Charity Majors)
Drive large complex projects through effective cross functional collaboration and communication
Implement and maintain incident response and disaster recovery plans for the cloud infrastructure and the web applications
Provide leadership and guidance on business and technical aspects of the cloud infrastructure, including automation, monitoring, and performance optimization.
Manage vendors, contracts and spend associated to operational infrastructure
Participate in your team's agile ceremonies and design reviews
What You'll Bring to OneStudyTeam
Must be comfortable working in a startup environment producing necessary structure with little direction
Must understand how to ruthlessly prioritize, knowing what to focus on despite the million asks
Experience managing a team of 5+ SREs
Experience managing a global AWS footprint
Must be a empathetic leader who is an effective communicator and knows what it takes to lead a team of remote engineers
Knowledge of network architecture and internet security best practices
Strategically lead the team in containerization and infrastructure-as-code
Skilled at communicating technical concepts to peers and non-technical persons respectfully and clearly
Ability to troubleshoot performance problems and system outages.
Strong knowledge of Linux based operating systems
Skilled at implementing secure, public facing AWS Cloud based systems.
Ability to configure and manage AWS services such as CloudFront, IAM, Route 53, S3, RDS, et al.
Experience in a highly regulated environment such as ISO9000, HIPAA and GDPR
Experience implementing security controls for AWS environments, including setup and management of authentication controls, VPN's, KMS, etc
Experience operating and querying an ELK stack or similar solution
Knowledge of functional programming languages and philosophy (or existing Clojure chops!)
Experience in a startup environment, or as a fully remote employee - we use Slack and Zoom extensively, and our team is largely comprised of remote workers
Learn more about our global benefits offerings on our careers site: https://careers.onestudyteam.com/us-benefits
We value diversity and believe the unique contributions each of us brings drives our success. We do not discriminate on the basis of race, sex, religion, color, national origin, gender identity, age, marital status, veteran status, or disability status.
Note: OneStudyTeam is unable to sponsor work visas at this time. If you are a non-U.S. resident applicant, please note that OST works with a Professional Employer Organization.
As a condition of employment, you will abide by all organizational security and privacy policies.
For a detailed overview of OneStudyTeam's candidate privacy policy, please visit https://careers.onestudyteam.com/candidate-privacy-policy. This organization participates in E-Verify (E-Verify's Right to Work guidance can be found here).