Studio Stagehand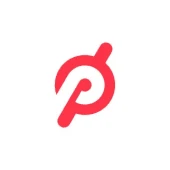 Peloton
New York, NY, USA
Posted on Saturday, November 18, 2023
YOUR DAILY IMPACT AT PELOTON
Represent the Peloton brand by greeting, interacting, and receiving feedback from our members in a professional and enthusiastic manner
Be well versed and knowledgeable to assist members pre/post workout on questions about our global instructors, disciplines, class content, studio spaces, and up to date Peloton branded products
Assist members by setting them up on Peloton hardware (Bike/Tread), including logging onto the leaderboard and how to read their metrics
Effectively changeover and provide maintenance of studios to brand standards in a timely manner by cleaning, disinfecting equipment, and upkeeping all studios with towels
Make announcements at every studio entrance when studio doors open and their class needs
Create and promote high energy levels with our members inside and out of the studio
Assist the Production team for rehearsals, live / coach to camera (C2C), special events / class content, including but not limited to photoshoots, marketing, etc.
Assist the Events Coordinator for special content classes and memorable moments during events
Assist the Hardware Tech team to help execute set or stage changes, including but not limited to set design changes, shifting and installing studio props
Work alongside our Facilities Team to ensure towels, talents laundry and green room sofas are upkept
Assist the Guest experience team by answering questions or redirecting members on tour info, purchasing of classes, and/or food and beverage items
Assist the Concierge team by providing tours in a seamless, exceptional customer service manner, as needed
Assist team lead /management with tasked projects, inventory, sorting, and storing supplies
Ensure green room lockers and fitness equipments are sanitized and maintained daily
Frequent check-ins of the green room to ensure towels, snacks, refrigerator, pantry, and amenities are fully restocked
Continued communication with management on any maintenance issues and feedback from members and/or talent
Adhere to Peloton's Stagehands core values: We take pride in our ambitious work; We put our members first, We proactively anticipate, execute, and go above and beyond to make memorable moments for our members while adapting to the evolving needs; We welcome, build and foster positive, lasting relationships with our members, VIP's and teammates; We celebrate all members near and far.
This job overview is intended to describe the general requirements for the position. It is not a complete statement of duties, responsibilities or requirements. Other duties not listed here may be assigned as necessary to ensure the proper operations of the department.
Peloton is seeking a Stagehands team member to join our team who:
Is engaged and energized, responsible, positive, personable and ability to adapt to change
excels working in a fast paced environment, organized, and a self starter
has the ability to work well independently and with others, contribute to a welcoming and inclusive workplace
Is willing to learn and ambitious about growth at Peloton
enjoys building relationships, strives to go above and beyond, and able to deliver the highest level of member experience
YOU BRING TO PELOTON
Must have at least 1 year of experience, preferably in and/or customer service
Candidates must be at least 18 years or older to apply with a high school diploma/GED required or equivalent work experience
Must have customer service skills, show a positive attitude and have high standards for cleaning and sanitation.
Ability to quickly learn and/or willing to learn new procedures, processes, and products to achieve results
Able to work as a team player, as well as independently.
Strong Google Workspace, verbal & written communication skills
Ability to work under pressure, multitask, and communicate with a wide range of personalities, high-energy, and efficient team in a fast-paced environment
Must have good time-management skills and be able to adapt to changes to scheduling and/or studio priorities
Ambitious, hardworking, team-oriented, and some interest in health, fitness, and/or wellness
As this is a customer facing retail position, you will be required to work on your feet for up to 10 hours at a time with or without reasonable accommodation. Physical essential functions of the job also require that all employees are able to lift up to 49 pounds with or without reasonable accommodation
Must be able to work a flexible schedule that includes weekends, holidays, early morning and late evening weekdays, adapting to meet the needs of the business
#LI-ST1


The actual rate of pay offered for this position will depend on numerous factors including individual performance, business objectives, and if the location for the job changes.
As an organization, one of our top priorities is to maintain the health and wellbeing for our employees and their family. To achieve this goal, we offer robust and comprehensive benefits including:
Medical, dental and vision insurance
- Generous paid time off policy
- Short-term and long-term disability
- Access to mental health services
- 401k, tuition reimbursement and student loan paydown plans
- Employee Stock Purchase Plan
- Fertility and adoption support and up to 18 weeks of paid parental leave
- Child care and family care discounts
- Free access to Peloton Digital App and apparel and product discounts
- Commuter benefits and Citi Bike Discount
- Pet insurance and so much more!
Hourly Pay Rate
ABOUT PELOTON:
Peloton provides Members with expert instruction, world-class content and the fitness industry's leading music library to create impactful and entertaining workout experiences for anyone, anywhere and at any stage in their fitness journey. At home, outdoors, traveling, or at the gym, Peloton offers an immersive and personalized experience [with or without equipment]. Access Peloton content via the Peloton Bike, Bike+, Tread, Guide, Row or the Peloton App, now with multiple membership tiers. Founded in 2012 and headquartered in New York City, Peloton has a highly engaged community of nearly 7 million Members across the US, UK, Canada, Germany, and Australia.
Peloton is an equal opportunity employer and complies with all applicable federal, state, and local fair employment practices laws. Equal employment opportunity has been, and will continue to be, a fundamental principle at Peloton, where all team members, applicants, and other covered persons are considered on the basis of their personal capabilities and qualifications without discrimination because of race, color, religion, sex, age, national origin, disability, pregnancy, genetic information, military or veteran status, sexual orientation, gender identity or expression, marital and civil partnership/union status, alienage or citizenship status, creed, genetic predisposition or carrier status, unemployment status, familial status, domestic violence, sexual violence or stalking victim status, caregiver status, or any other protected characteristic as established by applicable law. This policy of equal employment opportunity applies to all practices and procedures relating to recruitment and hiring, compensation, benefits, termination, and all other terms and conditions of employment. If you would like to request any accommodations from application through to interview, please email: applicantaccommodations@onepeloton.com
Please be aware that fictitious job openings, consulting engagements, solicitations, or employment offers may be circulated on the Internet in an attempt to obtain privileged information, or to induce you to pay a fee for services related to recruitment or training. Peloton does NOT charge any application, processing, or training fee at any stage of the recruitment or hiring process. All genuine job openings will be posted here on our careers page and all communications from the Peloton recruiting team and/or hiring managers will be from an @onepeloton.com email address.
Peloton does not accept unsolicited agency resumes. Agencies should not forward resumes to our jobs alias, Peloton employees or any other organization location. Peloton is not responsible for any agency fees related to unsolicited resumes.