Enterprise Account Manager, LATAM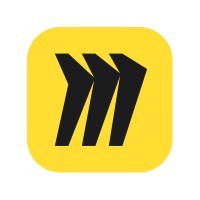 Miro
Sales & Business Development
Austin, TX, USA
Posted on Saturday, November 11, 2023
About the Team
Come join as a founding member of the LATAM Sales team at Miro! We are a collaborative, inclusive and supportive group that enjoys working with our globally distributed teammates and partners. Our objective is to assemble the most impressive group of channel partner professionals working to build an expansive ecosystem that delights our customers, partners and developers. Our team has experience working at companies including Google, Microsoft, Box, VMware, Cisco, Asana and Okta.
About the Role
You'll be one of the founder members of the LATAM Sales team with the mission of growing the LATAM region. As an Enterprise Account Manager, you will focus on developing a new market for Miro, accelerating deal cycles and closing deals for net-new accounts in the enterprise space and expanding accounts by focusing on each line of business. You will join a highly motivated, energetic sales team that takes pride in landing new customers, running strategic sales cycles, and delivering the Miro value proposition to a wide base of accounts across various industries and drive expansion in our accounts by leveraging existing relationships in our installed base today. You will be skilled at using research to gain insight into customer challenges, identifying key stakeholders, and challenge customers' thinking about how Miro can transform the way businesses work. Our goal is to create great customer experiences by being Miro product experts and consulting with customers to identify the needs and pain points.
What you'll do
Prospect, Develop, and Close new customers on our Miro Platform
Achieve monthly/quarterly quotas of pipeline and closed business
Close Enterprise-Level reoccurring deals $50k+ while executing on run rate deals of $15K, ASP of ~$30K.
Work cross functionally to influence the sales cycle and funnel with marketing, SDRs and Channels.
Identify, Establish and Cultivate relationships with Senior Level Executives
Forecast Pipeline Accurately and Achieve monthly/quarterly quotas
Combine the interests of multiple client stakeholders to drive account revenue growth
Build account action plans to help define appropriate expansion strategies
Be a key component in ensuring we have accurate data in our CRM to drive the strategy for our future growth
Use a variety of methods (Email, phone, social media) to engage prospects, users and decision makers
What you'll need
4+ years of closing experience with a tech/SaaS company in LATAM
Level CEFR C1: Full Professional Proficient in Spanish in LATAM
Strong prospecting, Territory/Account planning, and team-selling experience
Accurately Forecast and Track Sales Activities
Excellent verbal and written communication skills
You have a great attitude that can maneuver through ambiguity and the ability to work and collaborate with a growing team
You are an Analytical Thinker who leverages data to make informed decisions
You are curious: always looking for an opportunity to learn, grow and give/receive feedback
What's in it for you
401k matching + Competitive equity package
Excellent Medical, Dental and Vision health benefits
Fertility & Family Forming Benefits
Flexible time off
Lunch, snacks and drinks provided in the office
Wellbeing benefit and WFH equipment allowance
Annual learning and development allowance to grow your skills and career
Up to $2,000 of charitable donation matches each year
About Miro
Miro provides a visual workspace for innovation that enables distributed teams of any size to dream, design, and build the future together. Our mission is to empower teams to create the next big thing by creating a place where teams can create together seamlessly, regardless of location.
Today, more than 50 million users in 180,000 organizations including Nike, Ikea, Deloitte, WPP, and Cisco depend on Miro to improve product development collaboration, to speed up time to market, and to make sure that new products and services deliver on customer needs.
Miro's visual workspace enables distributed teams to come together to synthesize information, develop strategy, design products and services, and manage processes all throughout the innovation lifecycle. When you look at a Miro Board, you can see hundreds of collaborators moving through the space as named cursors on the screen designing, contributing ideas, providing feedback, and co-creating together with shared tools and information.
Everyone in Miro has access to the same shared capabilities designed for innovation including diagramming, wireframing, real-time data visualization, and built-in support for agile practices. Miro's workspace is integrated with more than 130 other applications including Jira, Azure DevOps, Asana, Zoom, Slack, and Teams, many of which offer two-way integrations and can be dynamically updated directly from Miro.
Miro enables organizations to accelerate time to market and ensure continuous alignment with customer needs and company strategy. In most organizations, Miro is used by product development teams looking for a new, better way to drive innovation. However, we see more teams including marketing, sales, management consulting, architecture, creative design, and HR that are increasingly applying innovation methodologies such as design thinking and agile practices and adopting Miro for this work.
Check out more about life at Miro:
---
At Miro, we strive to create and foster an environment of belonging and collaboration across cultural differences. Miro's mission — Empower teams to create the next big thing — is how we think about our product, people, and culture. We believe that creating big things requires diverse and inclusive teams. Diversity invites all talent with different demography, identities and styles to step in, and inclusion invites them to step closer together. Every day, we are working to build a more diverse Miro, cultivate a sense of belonging for future and current Mironeers around the world, and foster an environment where everyone can collaborate and embrace differences.
Miro handles and uses personal data of job applicants in line with its Recruitment Privacy Policy found here.