Customer Support Representative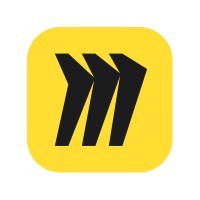 Miro
Customer Service
Austin, TX, USA
Posted on Friday, November 10, 2023
About the Team
The Miro Support Team is a vital function of Miro. What's so special about us?
We act as the bridge between our product and our users. By helping them every day, we gain valuable insights and push new ideas to shape Miro's ever-changing product roadmap.
Our mission is to provide the highest quality of customer service with a sense of empathy and passion. We strive to exceed our customer's expectations by always thinking one step ahead when providing solutions. We guide and educate our users to grasp the value of the product and drive word of mouth.
We dream big, work hard, and play as a team to win the world. As a rapidly growing company, there are opportunities for internal growth and career development. If you're passionate, ambitious and have a collaborative mindset, come join our Miro Support team!
About the Role
As a Customer Support Representative, your key responsibility will be to promptly address and resolve customer queries through email and calls while demonstrating a high level of empathy towards their concerns and needs.You will be the link between our customers and the product team for our licensing, accounts, and product topics, conveying customer feedback and pain points to improve the customer experience. Your ultimate goal will be to foster positive customer experiences by building strong relationships and delivering exceptional support, leaving a lasting impression on our valued customers.
What you'll do
Be a power user of Miro and acquire a thorough understanding of our product and internal systems
Critically analyze and respond to customer inquiries focusing on billing, pricing and license management while proactively ensuring the stability of Miro's major functions and systems in seamless collaboration with developers and function leads
Collaborate within and outside of your team to support broader business objectives
Lead or participate in projects to improve our internal team or external company processes
What you'll need
1-3 years of experience in a customer service based role in tech or hospitality industries. SaaS experience is a huge plus
High proficiency in written English and Spanish (С-1/С-2). The ability to speak Spanish fluently will be a plus point.
An effective collaborator; supportive of other team members in their success
Ability to troubleshoot problems, find answers to customer issues, and articulate complex solutions in written communication
Ability to work in a fast-paced environment, learn quickly and adapt to a changing product
Ability to monitor the progress of your projects and anticipate roadblocks
What's in it for you
401k matching + Competitive equity package
Excellent Medical, Dental and Vision health benefits
Fertility & Family Forming Benefits
Flexible time off
Lunch, snacks and drinks provided in the office
Wellbeing benefit and WFH equipment allowance
Annual learning and development allowance to grow your skills and career
Up to $2,000 of charitable donation matches each year
About Miro
Miro provides a visual workspace for innovation that enables distributed teams of any size to dream, design, and build the future together. Our mission is to empower teams to create the next big thing by creating a place where teams can create together seamlessly, regardless of location.
Today, more than 50 million users in 180,000 organizations including Nike, Ikea, Deloitte, WPP, and Cisco depend on Miro to improve product development collaboration, to speed up time to market, and to make sure that new products and services deliver on customer needs.
Miro's visual workspace enables distributed teams to come together to synthesize information, develop strategy, design products and services, and manage processes all throughout the innovation lifecycle. When you look at a Miro Board, you can see hundreds of collaborators moving through the space as named cursors on the screen designing, contributing ideas, providing feedback, and co-creating together with shared tools and information.
Everyone in Miro has access to the same shared capabilities designed for innovation including diagramming, wireframing, real-time data visualization, and built-in support for agile practices. Miro's workspace is integrated with more than 130 other applications including Jira, Azure DevOps, Asana, Zoom, Slack, and Teams, many of which offer two-way integrations and can be dynamically updated directly from Miro.
Miro enables organizations to accelerate time to market and ensure continuous alignment with customer needs and company strategy. In most organizations, Miro is used by product development teams looking for a new, better way to drive innovation. However, we see more teams including marketing, sales, management consulting, architecture, creative design, and HR that are increasingly applying innovation methodologies such as design thinking and agile practices and adopting Miro for this work.
Check out more about life at Miro:
---
At Miro, we strive to create and foster an environment of belonging and collaboration across cultural differences. Miro's mission — Empower teams to create the next big thing — is how we think about our product, people, and culture. We believe that creating big things requires diverse and inclusive teams. Diversity invites all talent with different demography, identities and styles to step in, and inclusion invites them to step closer together. Every day, we are working to build a more diverse Miro, cultivate a sense of belonging for future and current Mironeers around the world, and foster an environment where everyone can collaborate and embrace differences.
Miro handles and uses personal data of job applicants in line with its Recruitment Privacy Policy found here.