Workplace Experience Specialist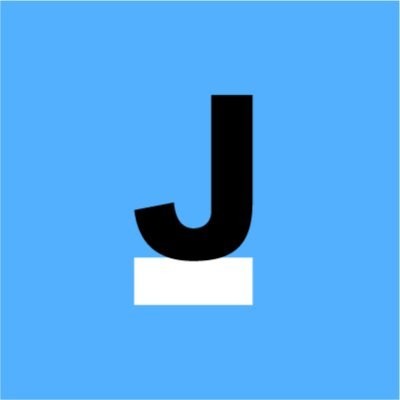 Justworks
Administration
New York, NY, USA
Posted on Friday, May 26, 2023
Who We Are
At Justworks, you'll enjoy a welcoming and casual environment, great benefits, wellness program offerings, company retreats, and the ability to interact with and learn from leaders in the startup community. We work hard and care about our most prized asset - our people.
We're helping businesses get off the ground by enabling them to focus on running their business. We solve HR issues. We're data-driven and never stop iterating. If you'd like to work in a supportive, entrepreneurial environment, are interested in building something meaningful and having fun while doing it, we'd love to hear from you.
We're united by shared goals and shared motivations at Justworks. These are best summed up in our company values, which are reflected in our product and in our team.
If this sounds like you, you'll fit right in.
Who You Are
Do you love crafting physical spaces to maximize appeal and efficiency? Are you someone who notices even the smallest of details and understands how they influence a work environment? Do you thrive in an entrepreneurial setting where you can build something meaningful for yourself and others?
As a Workplace Experience Specialist, you'll help shape Justworks' office and Hybrid Workplace strategy by partnering closely with your team members and other departments to help deliver a workplace experience that makes Justworks one of the best places to work.
Your Success Profile
What You Will Work On
Coordinate planning and execution of workplace programming and internal events across the organization by balancing team expectations, business needs, and resources to ensure correct prioritization of work.

Focus on building trust across the organization and applying thoughtful and productive communication when executing or introducing new or iterated program processes, systems, and technology.

Responsible for the front desk responsibilities and experience, including hiring and managing the Front Desk Coordinator.

Develop structured playbooks to support the Workplace organization as well as functions across the company, including Internal Events, Workplace Experience, and Workplace Operations.

Be the ambassador of Workplace programs to all levels of the company; conduct training, attend meetings, and maintain the Workplace resource pages.

Define and develop an internal events strategy to support camaraderie and cross-functional connection.

Implement tools, develop metrics, and benchmark in partnership with internal partners to measure and analyze utilization data.

Lead other programs and special projects, as required, in support of WPS objectives.

Prepare and communicate team initiatives like group lunches, All Hands meetings, team events, and employee corporate events.

Provide internal communication support.

Oversee vendor management for workplace events.
Stay up to date on workplace trends and best practices across the industry.
Perform other related duties as assigned
How You Will Do Your Work
As a Workplace Specialist, how results are achieved is paramount for your success and ultimately result in our success as an organization. In this role, your foundational knowledge, skills, abilities and personal attributes are anchored in the following competencies:
Clear communication

- the ability to articulate thoughts and express ideas effectively using oral, written, visual

and non-verbal communication skills, as well as listening skills to gain understanding.
Solution-oriented

- identifies the source of a question or challenge and provides the right, or a better, way of

doing things.
Good judgement

- the exercise of critical thinking, analyzing and assessing problems and implications,

identifying patterns, making connections of underlying issues, understanding risks and developing mitigation strategies, and taking ownership of the outcome.
Decision quality

- makes good and timely decisions that keep the organization moving forward, relying on a

mixture of analysis, wisdom, experience and judgment.
Consultative

- takes an approach that focuses on building relationships with others, understanding their

problems, and developing solutions to their challenges through open-ended questions and active listening.
In addition, all Justworkers focus on aligning their behaviors to our core values known as COGIS. It stands for:
Camaraderie

- Day to day you can be seen working together toward a higher purpose. You like to have fun. You're an active listener, treat people respectfully, and have a strong desire to know and help others.

Openness

- Your default is to be open. You're willing to share information, understand other perspectives, and consider new possibilities. You're curious, ask open questions, and are receptive to thoughts and feedback from others.

Grit

- You demonstrate grit by having the courage to commit and persevere. You're committed, earnest, and dive in to get the job done well with a positive attitude.

Integrity

- Simply put, do what you say and say what you'll do. You're honest and forthright, have a strong moral compass, and strive to match your words with your actions while leading by example.

Simplicity

- Be like Einstein: "Everything should be made as simple as possible, but no simpler."
Qualifications
Minimum of 3 years of experience in a corporate or hospitality setting

Excellent communication skills and interpersonal skills with acute attention to detail

Ability to be responsive and resourceful and work across teams

Excellent attention to detail, critical thinking, and creative problem-solving skill

A customer-centric mentality that is eager to resolve questions and issues

Strong sense of urgency and ability to quickly prioritize in a fast-moving environment

Self-starter, highly motivated, eager to improve everything you touch

Excellent writing and communication skills

You are self-motivated, thorough, and able to anticipate the needs of your team and the space
Physical Requirements
Prolonged periods of sitting at a desk and working on a computer.

Must be able to lift up to 15 pounds at times.
The base wage range for this position based in our New York City Office is targeted at $32.70 to $35.97 per hour.
#LI-Hybrid #LI-JT1
Actual compensation is based on multiple factors that are unique to each candidate, including and not limited to skill set, level of relevant experience, and specific work location. Salary ranges for positions based in other locations may differ based on the cost of labor in that location.
For more information about Justworks' Total Reward Philosophy, including all of the perks and benefits we are proud to offer our team members, please visit Total Rewards @ Justworks.
Diversity At Justworks
Justworks is committed to maintaining a workplace where diversity of identity, culture, and life experience is the norm and is celebrated authentically and respected consistently. Diversity in our work, our people, and our product drives creativity and innovation, entrepreneurial leadership and integrity, competitiveness, and collaboration throughout our business and in the market. We depend on our differences to make our team stronger, our workplace more dynamic, and our product accessible to all of our customers.
We're proud to be an equal opportunity employer open to all qualified applicants regardless of race, color, ancestry, religion, sex, national origin, sexual orientation, age, citizenship, marital or familial status, disability, pregnancy, gender identity or expression, veteran status, genetic information, or any other legally protected status.