Head of Game Development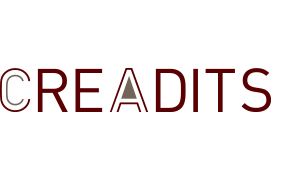 Creadits
United States
Posted on Friday, May 26, 2023
We enable advertisers' performance campaigns with timely, powerful ad creatives that deliver Creative ROI™. Our global network of creative centers of excellence specializes in high technology creative production, such as CGI. We are known for world-class ideation and creative production through our network of talented creative hubs as human creativity cannot be supplanted by machines. Some of the world's largest online advertisers work with us to improve their campaigns leveraging performance design.
The Role:
-Build and lead the company's game development team to provide services to top 300 game developers/publishers.
-Manage and drive the growth of the game development services.
-Develop and execute strategies to establish and grow the game development division from scratch.
-Identify potential clients and build relationships with top 300 game publishers to generate business opportunities.
-Build a fully remote team of developers, designers, and project managers to support clients with game builds or refreshes.
-Develop and maintain a pipeline of talent for the game development division.
-Collaborate with HR to build a sales and servicing team.
-Drive sales and generate revenue by securing contracts with game publishers and quarterbacking the deals to the touchline.
-Develop and refine the services based on feedback from clients.
-Work with the executive team to build a scale-up plan for the game development division.
Qualifications:
-Has a proven track record of success in game development services.
-Possesses strong leadership, communication, and problem-solving skills.
-Has experience in managing remote teams, game development project management, or as a team leader in game development.
-Demonstrates a strong understanding of game development processes, methodologies, and tools.
-Is familiar with the game industry and has a proven track record of success in game development services.
-Is able to work in a fast-paced, dynamic environment with tight deadlines.
-Demonstrates experience in business planning, sales, and partnership management.
-Has proven ability to drive revenue growth and profitability in a services business.
-Facilitates solutions in a complex technology and business environment.
-Works effectively with diverse groups across different geographies and time zones within an international matrixed operations team.
-Establishes trusted and consultative customer relationships by understanding their unique needs and providing tailored solutions.
-Focuses on clients while being results-oriented to ensure that business goals are met.
-Offers inspiration, communication, and interpersonal relationship skills to motivate and drive teams towards success.
- Adapts quickly to change and provides change management guidance to others to navigate complex and evolving business environments.
-Makes decisions and problem-solves based on financial and economic analysis to align with corporate strategic vision.
Creadit's team is comprised of data-driven innovators and disrupters. We think creatively, work efficiently, and contribute consistently. Our people are located in Austin, Denmark, Los Angeles, London, New York, Singapore, Tokyo and Ukraine, and are all passionate about our work and our product.